Thank you for trusting AWH Physical Therapy with your care!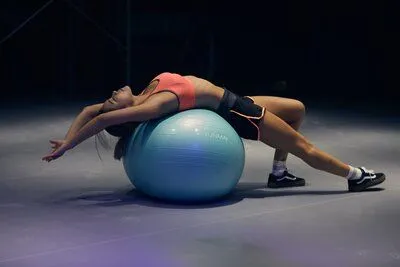 We provide a home exercise program that is individualized but minimizes your "homework" making it easier to perform and easier to maintain. Below are some resources for pelvic floor therapy/physical therapy compiled to assist with your treatment plan.
For general patient education- Click Here
What to Expect in Pelvic Floor Physical Therapy

Meet our Pelvic Floor Physical Therapist Here!

Resources Recommended by our Physical Therapist:
Exercise
Medbridge Patient Home Exercise Program Login- FREE
Use your code given to you at your appointment to login in to the website to view your exercises.
You can also download the app to your phone on Google Play or App Store- Search "MedBridge Go" for patients.
To view your individual exercises, click "Program" down at the bottom of the app.
To view your whole exercise program in a row, click "Go" circle on the app. (This does move quickly and only does one side so exercises are best viewed under "program".
Follow Dana Landgren on Instagram- safe total body strengthening exercise routines (FREE)
Follow Dr. Melissa Oleson on Instagram- for stretching and yoga related to the pelvic floor (FREE)

Get Mom Strong- Paid Exercise Subscription (Provides safe workouts for mothers to avoid injury.) (Also on Instagram)
Pelvicore (TM) Strengthening Program Equipment and Video Purchase
Meditation
#1 FREE Meditation App- Insight Timer

Meditation Advice from our Physical Therapist
Sexual Health
Our office education on Sexual Health information- Click Here
Good clean ingredient companies for Vaginal Moisturizers and Lubricants:
Good Clean Love (30% off your first order with code NOURISH30)

Desert Harvest (Lidocaine cream for pain available at this site- Releveum Cream)

Apps and Supplies
Kinesiology Tape Recommendations: If we have used kinesiology tape in your treatment plan and you want to purchase some, these are the recommended brands:
KenesioTex Gold (Found on online) - Lasts 3-4 days (Most often used in our clinic.)
KT Tape (Found on online or at local pharmacies)- Lasts 1-2 days- Probably best for sensitive skin
Rock Tape (Found online)- Lasts 4-5 days
Store Brand Kinesiology Tape (Local pharmacies)- Lasts anywhere between 2-4 days
Note: (How long the tape lasts is only an estimate and can vary depending on skin conditions.)
App for Tracking Urination/Hydration- Free Version
Fun App for Tracking Hydration- Free Version
Follow on Instagram for Perimenopause and Menopause information related to diet and supplements
Pelvic Floor Therapy Supplies-
Intimate Rose ($5 off of your purchase when shopping this link)
Biofeedback Units/Kegel Trainers that can be purchased:
App for Kegel Reminders and Counting- Free Version
Stimulation Devices for Pain or Strengthening (prescription required)
NexWave- External Stimulation for Pain Control

NexWave IFC/TENS Electrode Placement- Total Body
InWave- Stimulation for Bladder Control or Strengthening