Menopause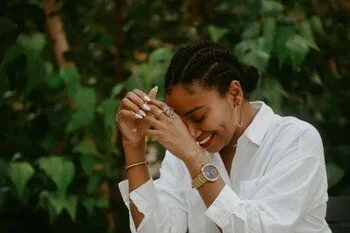 Our team believes that menopause should be an enjoyable and productive time in your life. We understand that as with any new phase of life, menopause can come with unexpected and new challenges. Luckily, our team is well equipped to provide you with the answers, treatment, and care you need to make menopause easier. We want to help women maintain a healthy, vibrant lifestyle through menopause and beyond. Below we have put together some common questions, resources and our provider recommendations to better assist you.
To access general patient education-Click Here


Recommendations:
North American Menopause Society- Evidence Based Information For Women About Hormones, Sexual Health and More!
Supplements Recommended for Menopause Symptoms (Note: Please speak with your provider if you have further questions or want to discuss what is best for you. )
Instagram Resources:
App resources:
Elektra App- Journey through menopause with experts and reliable sources
"Let's smash the menopause taboo, together.
50 million women are currently navigating menopause in the US. While this transition is a universal female experience, it's shrouded in stigma, shame, and secrecy — and it's affecting our personal and professional lives. It's time to change the narrative, because we deserve better."
- Elektra App Website
FAQs:
What is the average age for menopause?
While the average age for menopause is typically 51 years old, most women experience menopause in their 40s or 50s. A woman is considered menopausal once she has no longer had her period for a full year. Of course, women may experience perimenopause up to a decade before they transition into menopause.
What is perimenopause?
Perimenopausal simply means that the body begins to produce less estrogen and progesterone. While some women may experience symptoms of perimenopause, some women may be perimenopausal but never experience symptoms. As estrogen and progesterone decline, women may start to experience certain symptoms associated with menopause such as hot flashes, vaginal dryness, and night sweats while still having their periods. Disruptions or changes in a woman's menstrual cycle are typically the first clues that they have reached perimenopause. On average, perimenopause lasts for about four years but some women may only be perimenopausal for a few months. Again, this varies from woman to woman.
What are the symptoms of menopause?
Once a woman has no longer had her period for 12 months she is considered to be menopausal. Menopause can bring about a host of symptoms as a result of this drop in hormones. These symptoms include: hot flashes, night sweats, mood swings, weight gain, racing heart, sleep problems, decreased sex drive, increased sweating.
How is menopause treated?
While this change of life is completely normal, this doesn't mean that the symptoms and issues you're dealing with should just go ignored. You do not need to suffer through hot flashes, painful sex, or sleep problems. Our gynecological team can help you find ways to alleviate and better manage your menopausal symptoms, whether through simple lifestyle changes or hormone replacement therapy. We can provide menopausal women with relief, care, and support during this important stage of their life.
Patient Education:
Medications:
Bijuva- Bioidentical Hormones to Treat Hot Flashes

Tymlos- Reduce the risk of fracture with postmenopausal osteoporosis