Advanced Women's Healthcare
Obstetrics & Gynecology located in Bloomington, IL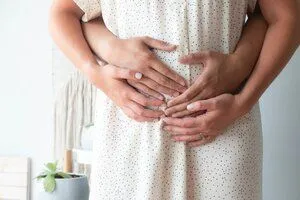 Infertility
When women are healthy and young, they seldom stop to consider that they may have a hard time getting pregnant, yet statistics show that 12-15% of all couples still haven't conceived after a year of trying. Our medical team at Advanced Women's Healthcare have helped many women and their partners overcome infertility, have a safe pregnancy, and deliver a healthy baby. If you're concerned that you haven't been able to get pregnant, call the office in Bloomington, Illinois to schedule an appointment.
---
Infertility Q & A:
When should I consider an infertility evaluation?
Infertility refers to couples who can't get pregnant after a year of trying. However, that doesn't always mean you should wait that long to get an infertility evaluation. It's time to consider an exam if you meet any of the following criteria.
Woman under the age of 35 who isn't pregnant after one year of regular, unprotected sex
Woman aged 35-40 who isn't pregnant after six months of regular, unprotected sex
Woman over the age of 40 who wants to get pregnant
Woman of any age who has irregular menstrual cycles or a health condition that affects fertility
You may also benefit from an infertility evaluation if you haven't been able to carry a pregnancy to term.
If you're 40 years old or over, getting a thorough evaluation before you try to get pregnant may increase your chances of conceiving and having a healthy pregnancy.
Why is age an important factor in infertility?
Fertility diminishes in men and women as they get older, but it's a more urgent concern for women because the number and quality of their eggs quickly diminish after a certain age.
Women are most fertile through their early 30s. After that, their fertility gradually declines until around the age of 35, when it rapidly drops. By the time you reach 40, your chance of getting pregnant declines every month.
What causes infertility?
About one-third of couples find that they're infertile due to a health condition affecting the woman and one-third learn that they have a male-factor problem. For the remaining third, a specific cause may not be found.
In women, the most common causes of infertility include:
Ovulation problems, such as polycystic ovary syndrome - affect about 25-30% of infertile couples
Fallopian tube blockage - affects about 20-30% of infertile couples
Endometriosis - affects about 5-10% of infertile couples
Many other problems can influence women's fertility, including uterine fibroids, being overweight or underweight, medications, genetic conditions, and health problems such as sexually transmitted diseases. Whatever the cause of your infertility, help is available.
How is infertility treated?
Your infertility evaluation at Advanced Women's Healthcare begins with a thorough examination of your reproductive health, including ultrasound imaging and diagnostic testing to determine factors such as hormone levels and ovarian function.
If your Advanced Women's Healthcare doctor or nurse practioner identifies an underlying problem, they customize your treatment to take care of that problem. For example, you may need medication to trigger ovulation or minimally invasive surgery to treat problems like fibroids and endometriosis.
If you need a minimally invasive procedure, you may be a good candidate for surgery using the da Vinci® surgery system. The doctors at Advanced Women's Healthcare are experts using this advanced robotic system that relies on their skill while giving them a tool for more precise surgery.
If you're still infertile after medical care, your doctor talks with you about options such as intrauterine insemination and assisted reproductive technology, such as in vitro fertilization.
To schedule an infertility evaluation, call Advanced Women's Healthcare.