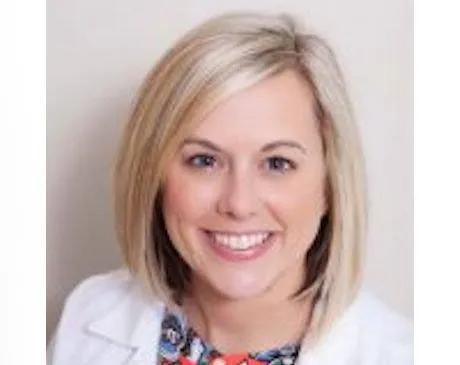 About Brittany King
Brittany King, APN, WHNP is an advanced practice nurse specializing in women's health. She received her Bachelor's in Science of Nursing in 2008 from Lakeview College of Nursing and her Master's in Science of Nursing in 2014 from the University of Cincinnati.
Brittany is passionate about women and the many challenges they face on a daily basis. A wife and mother, she enjoys helping women through life's challenges, including being a part of the special time in a women's life that pregnancy and childbirth is. In addition to working one-on-one with patients, Brittany shares her expertise as a contributor to Healthy Cells Magazine online.
Her experience in labor and delivery and becoming a women's healthcare nurse practitioner has allowed her to appreciate all aspects of women's healthcare, from prenatal care to health and nutrition and weight loss.
Brittany resides in Bloomington with her husband and two children.